"I have told family and friends that my sessions are wonderful, that I look forward to them and that despite what they may have heard, at least for me, they are not painful and that even if I do experience some discomfort, the end result is worth it… It was not painful and not a full body massage. You only targeted the areas that needed work, which for me meant that I got relief where I most needed it." -Pat

"It wasn't painful at all, i enjoyed it very much, experienced relief afterwards. Was not expecting any energy work to be included. That was wonderful… very relaxing. safe. therapeutic." -Lauren

"Work on my neck, hip and back has been amazing. I leave feeling a foot taller…just all stretched out… I guess I would say it is generally incredibly relaxing and feels great. It does not hurt and Theresa's hands do not massage, they sort of deeply glide in a way that makes you feel like tension and stiffness are being rolled out of you as if with a rolling pin! Sounds silly, but that is what I feel." -Nancy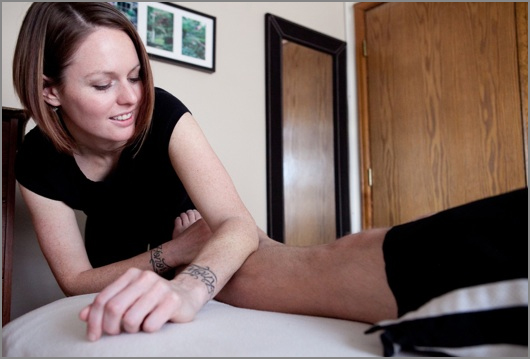 About Theresa
Hey there, and thanks for checking out my website! My name is Theresa Zordan and I am a Certified Rolfer™ and a SourcePoint Therapist, which is really exciting for me. It has been a winding journey to discover what I wanted to be when I grew up and now that I'm here, I am really happy and proud. Starting my business has been such a great challenge!
So, a little bit about me. I was born and raised in Chicago. At 18, I moved to Boulder, Colorado for college and, other than a brief try at the Midwest again, I've been out in colorful Colorado ever since. I love the sunshine, the mountains and the laid-back, healthy culture here in the West.
I have always been interested in alternative medicine and, more specifically, a holistic approach to the body. The idea of treating the cause instead of the symptoms simply makes sense to me. I just didn't know which modality was right for me. I worked for an acupuncturist to see if that would be a good fit; I worked with three different chiropractors; I dabbled in massage therapy. I also tried biodynamic therapy, qi healing, reiki, and Chinese Five Element healing. I liked all those therapies, but I just couldn't see myself as a practitioner.
Theresa Zordan
Certified Rolfer™
SourcePoint Therapist
303-261-2568
t.zordan@gmail.com
1221 S. Clarkson St., Suite 122 Denver, 80210
Book an appointment in Denver:
Sign up for my newsletter and you'll get every special I run delivered right to your inbox, along with tons of free useful tips on how to keep your body feeling amazing.

I like you a whole bunch, so will you like my page? Please? Pretty please?